Kandy Esala Perahera Festival
Kandy Esala Perahera Festival Tour Package 2 Nights / 3 Days Kandy Perehara Tour in Sri Lanka
Day 01
Breakfast at the hotel
Checkout & proceed to Kandy
Visit Elephant Orphanage Pinnawala
Check into Amaya Hills Hotel
Visit Temple of tooth relic in Kandy
Kandy City Tour
Cultural Dance Show
Dinner & overnight stay at the hotel
Pinnawela Elephant Orphanage:
The orphanage, which is situated in the northwestern town of Kegalle was originally founded to provide care and support for the many orphaned elephants in the jungle. Since then the orphanage has also become a breeding ground for elephants. The orphanage is thought to have the largest heard of captive elephants in the world. Most elephants found in the orphanage are healthy. However, there are a few exceptions, such as the elephant named Sama, who lost her front right leg to a land mine. Tourists visiting the orphanage will be given the wonderful opportunity to touch and take pictures with the elephants as well as to feed them milk.
Temple of the Tooth Relic:
The sacred Tooth Relic of the Buddha is the most venerated object for Buddhists around the world and its present house, the Temple of the Tooth Relic in Kandy is considered to be the foremost sacred place of worship for all Buddhists. The tooth relic has played an important role in the politics and governance of ancient Sri Lanka, as it was then believed that whoever possesses the sacred relic has the divine right to rule the country. As a result many battles were fought to earn the right to possess the sacred tooth relic. Today, the relic is placed within this temple and is enshrined in seven golden caskets, which takes the shape of a stupa and is engraved with precious gemstone.
Day 02
Breakfast at the hotel & check out
Evening visit Kandy Esala Perahera
Dinner & overnight stay at the hotel
Esala Perahera (the festival of the tooth):
Esala Perahera is the grand festival of Esala held in Sri Lanka. It is very grand with elegant costumes. Happening in July or August in Kandy, it has become a unique symbol of Sri Lanka. It is aBuddhist festival consisting of dances and nicely decorated elephants. There are firedances, whip-dances, Kandyan dances and various other cultural dances. The elephants are usually adorned with lavish garments. The festival ends with the traditional 'diya-kepeema'.
Day 03
Breakfast at the hotel
Checkout & proceed to Colombo
Tour Cost per person sharing a double room : US $ 455.00
VALIDITY : 11th August To 21st August 2018
COST OF THIS TOUR INCLUDES:
Accommodation in standard rooms.
Transportation in an air-conditioned vehicle throughout the tour from day one to day
last.
Service of an English speaking chauffeur guide throughout the tour.
Breakfast throughout the tour.
Entrance fees to the sites mentioned in the itinerary.
Kandy Perahara Viewing Gallery Fees
COST OF THIS TOUR DOES NOT INCLUDES:
Video and Camera permits.
Beverages throughout the tour.
Tips and porter age.
Expenses of a personal nature.
Any other cost which is not mentioned in the 'Cost of this tour includes' field above.
IMPORTANT POINT TO NOTE:
Optional excursions and additional services could be provided for which an additional charge will be applicable.
Bookings: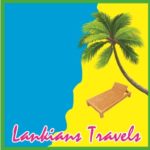 Lankians Travels & Tours (Pvt) Ltd
Registered Office in Sri Lanka
43A Sri Dhammadara Road, Ratmalana, Sri Lanka
Tel: +94 112739265 Fax: +94 714267940
W: www.lankians.com E: info@lankians.com